first of all, mntk maaf kpd smua. post ni agak lagho. sgala kelalaian aku hrp ditegur. aku hanya nk tls pe aku pkr. ni just post psl seseorg. seseorg yg sgt trknal di mata dunia. dikatakn seorg lagenda. siapakah dia?



Michael Jackson. aku pnah dgr nama die msa kecik2 dlu lg. org ckp die lain dr yg lain. btl ke? knape lak? pe istimewanya die? pe peliknya die? then aku dgr die org brkulit hitam yg brkulit putih. hah? pelik ble dgr. owh. mgkn psl 2 kot die popular. haha. tp ada skali 2 msa kcik aku tgk die nya konsert. what? fuuh. woah. mmg gi-la mamat nih. aku igtkn konsert die mcm konsert2 yg lain. tgk2 konsert die ditonton oleh beribu2 org. full gi-la. dan pnonton2 sgt la enjoy. siap brdiri, mnari, mnyanyi skali. pergh. x main la stakat konsert2 kcik cm konsert kt karnival ke pe ke. ni mmg besar giler pnya konsert
.

pe special sgt konsert die? smpai rmai sgt org tgk. sbnrnya konsert die bkn la mcm artis2 lain. firstly, his skill. x yah ckp ar. die mnari mmg power. bkn mcm org lain mnari. fuuh. plg disukai adalah bila die buat moonwalk. mmg smooth dan sgt la mnarik mnat para penonton. second, die ada trademark sndri. blh tgk dlm cara pmakaian die. topi, sarung tgn sume 2. itu membezakan die dgn org lain. next, brbanding konsert lain, konsert die nyanyi dan mnari je straight. x byk ckp2, ucapan sume 2. dan byk kali gak tkr2 baju. haha. so stamina die mmg tinggi. cmne die blh nyanyi dan mnari srentak tnpa nmpk letih? ada org ckp die miming je. x tau btl ke x. tp scara kseluruhannya, persembahan Michael Jackson mmg mghiburkan dan istimewa. org ckp: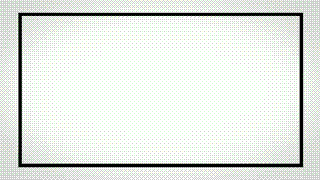 lahir pada 29 August 1958 dan meninggal dunia pada 25 June 2009 ketika berusia 50 tahun. digelar King Of Pop. membawa genre R&B, Rock, Pop dan Dance. spnjng hidup die mmg byk sgt kontroversi. psl 2 x yah cite la. klau nk tw gak, korg cari la sndri. hehe. tp msa kmatian die, ada kekeliruan sama ada die ni Islam atau bukan. aku ada tnya rmai kwn aku. rmai ckp x tau dan x pasti. Mr D ckp kt aku pe yg Abg cite. Michael Jackson pnah buat konsert pop yg terakhir sblum die mninggal. lps 2, die buat konsert dakwah dgn Yusuf Islam. dan yg psl keranda emas 2 sbnrnya ksong. dia akhirnya dikebumikan dgn cara Islam. mgkn sbb 2 ada lagu die brtajuk Give Thanks To Allah. tu pe yg aku dgr. mgkn btl mgkn tdk. pape pn hanya Allah yg tahu. doakn smoga die antara saudara Islam kita. insyaAllah. klau kt KISAS lak, ada gak lagu die yg prnh dipopularkn oleh bdk2 form 4. msa 2 Science & Math Week. alaa. yg bdk uh tarik part "...be God's glow~" haha. tajuk die sesuai dgn tema minggu tu:
"Heal the world
Make it a better place
For you and for me
And the entire human race
There are people dying
If you care enough for the living
Make it a better place
For you and for me"
lps dgr je lagu die, aku prasan rmai giler kot yg nyanyi lagu 2. tp part chorus la. verse lain pnjg wo. haha. mmg lagu die dan vocal sume blh pgaruh org la. antara lagu2 die yg popular:
Beat It

"So beat it,
But you wanna be bad

Just beat it, beat it, beat it, beat it

No one wants to be defeated

Showin' how funky strong is your fighter

It doesn't matter who's wrong or right

Just beat it, beat it, beat it, beat it
"
lagu ni ada gak r mksd. xde la asyik cinta2, jiwang2. haha.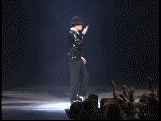 Smooth Criminal


"Annie are you ok?
Will you tell us that you're ok?
There's a sign in the window
That he struck you - a crescendo Annie
He came into your apartment
He left the bloodstains on the carpet T
hen you ran into the bedroom
You were struck down I
t was your doom
You've been hit by
You've been struck by - A smooth criminal
"
lagu ni msa konsert die mmg gmpak. mcm2 skill die wat. gimik mcm2.
Billie Jean


"Billie Jean is not my lover
She's just a girl who claims that I am the one
But the kid is not my son S
he says I am the one
But the kid is not my son"


lagu ni x yah ckp r. famous sgt kot. msa konsert die byk giler buat moonwalk. korg tgk r sndri. 2 la antaranya. x tau la klau ada org blh jd cm die. haha. baik ikut die brdakwah skali. lg bgs kn? klau die prjuangkn Islam, hrp2 btl la smua 2. doakn yg trbaik utk Islam. InsyaAllah. lg skali aku mntk maaf kpd smua klau post ni xde manfaat lgsg atau melalaikn. sekadar utk brkongsi. hrp korg fhm pe yg aku tls ni. hehe. thx sbb sudi bace. sekian.

"who will dance on the floor in the round"
yours truly,
AA:)